The satisfaction of our patients is the best reward a health care team can receive. We are particularly touched by some of the reviews left by our patients on our Google Maps page. We have decided to share some of them. Once again, a very big thank you to all the patients who have placed their trust in us, sometimes for many years. This trust honours us and obliges us, and we try day after day to be worthy of it.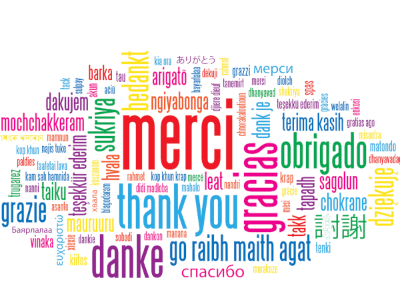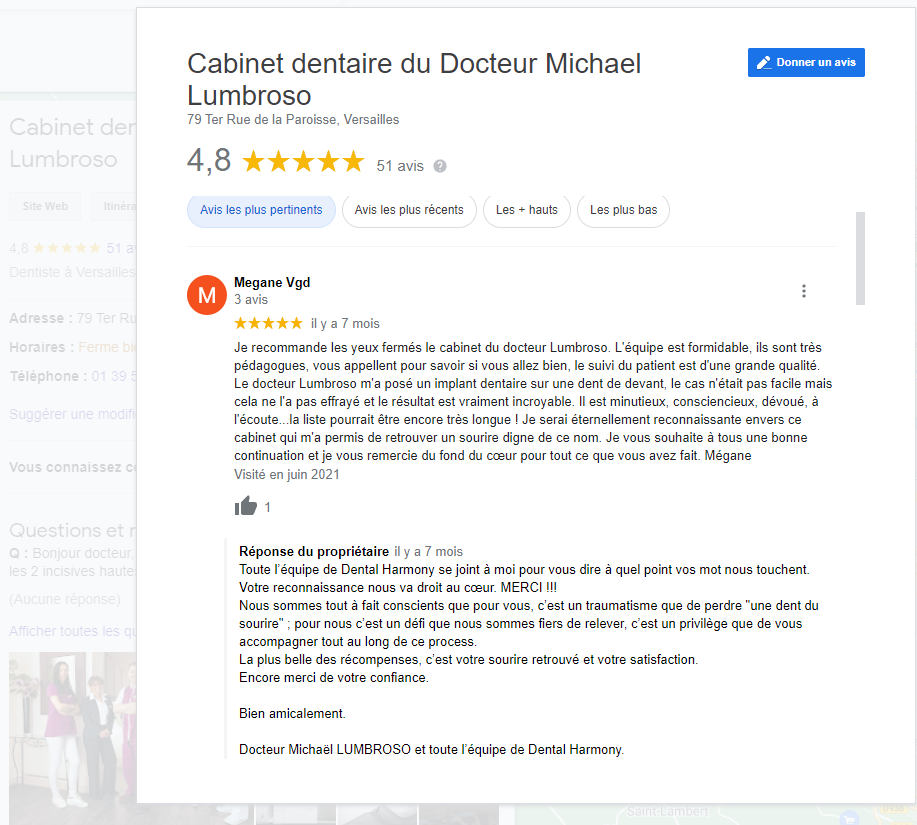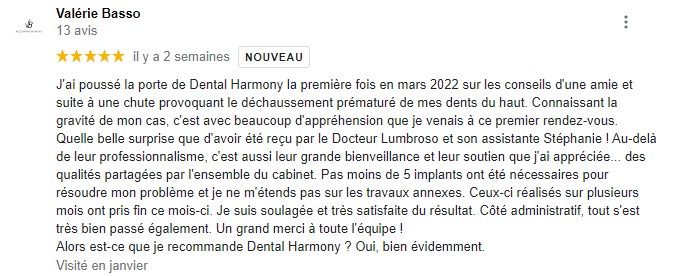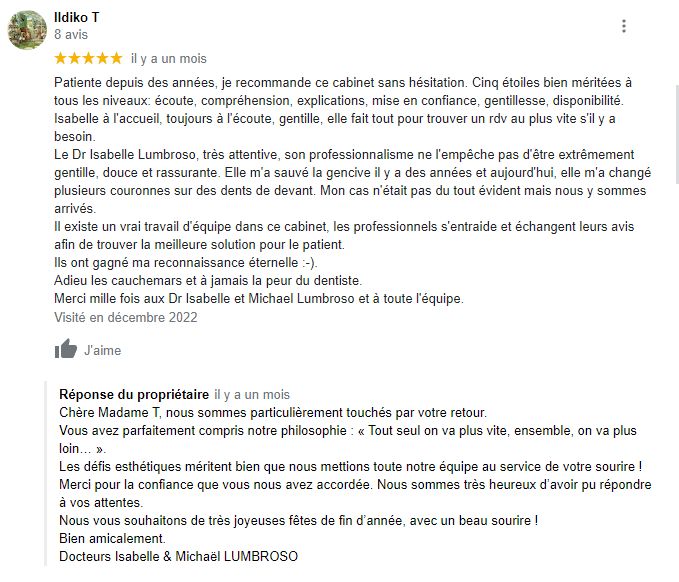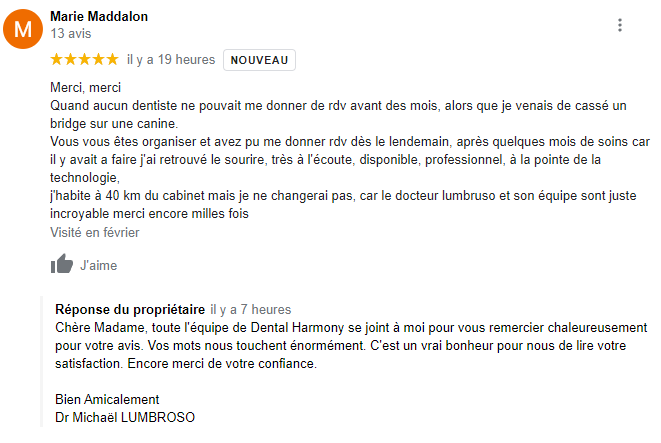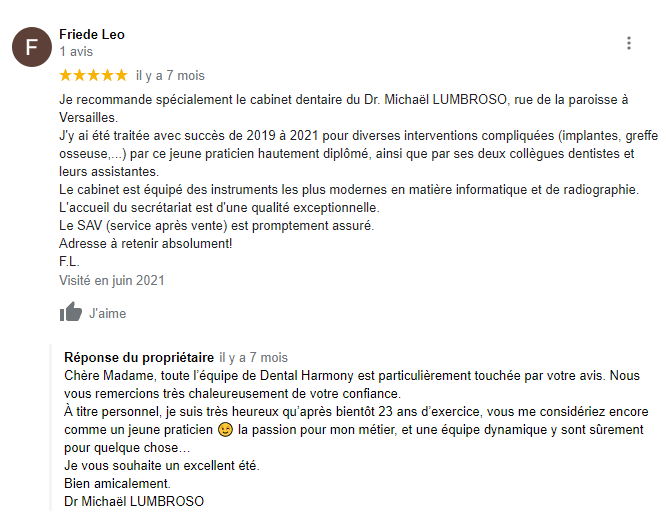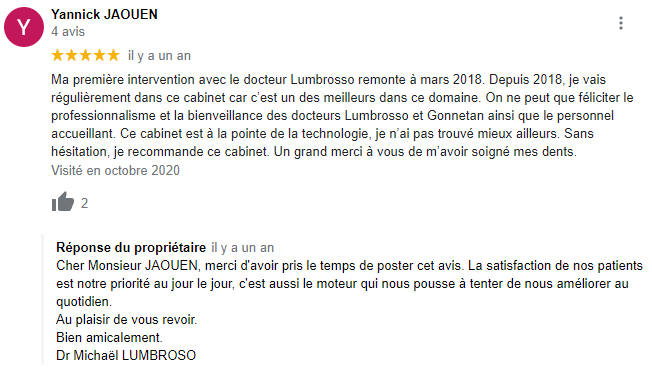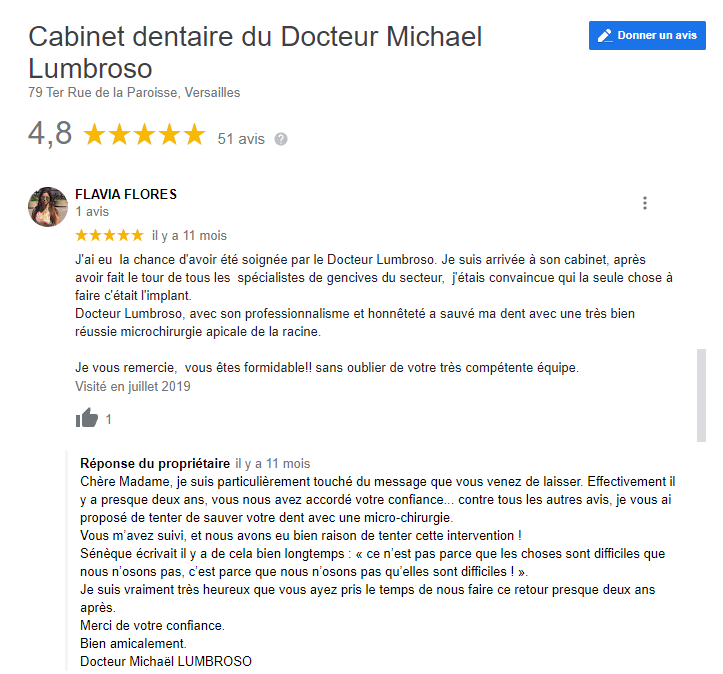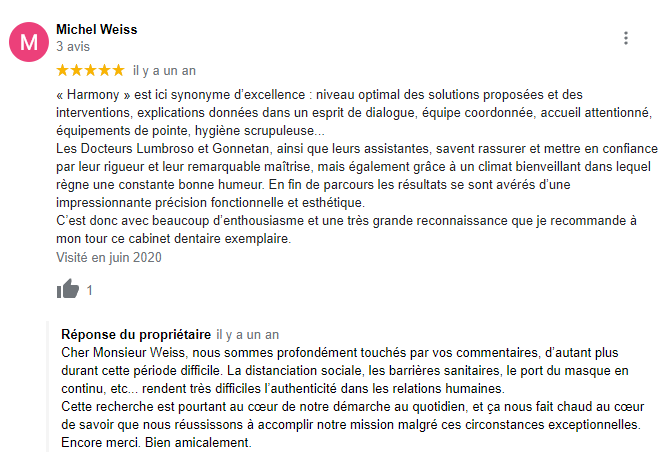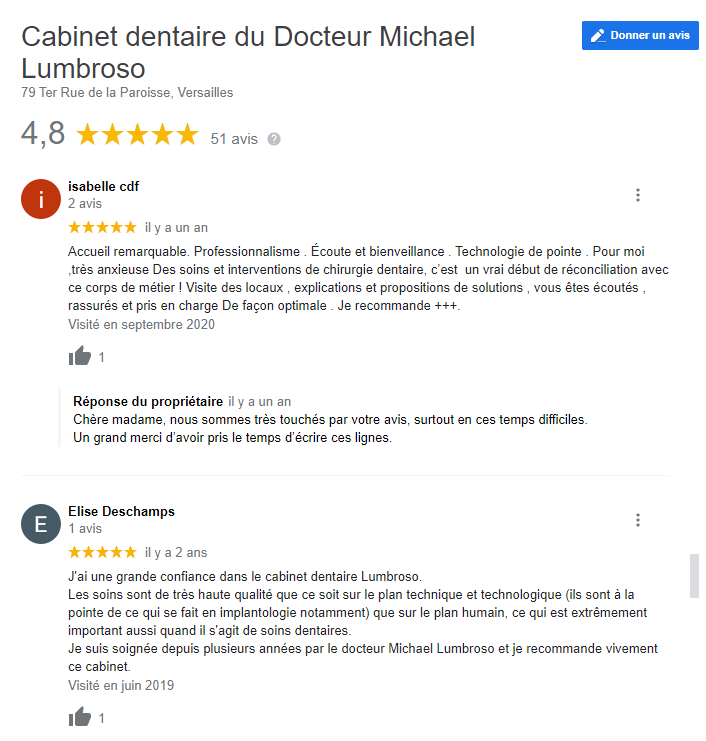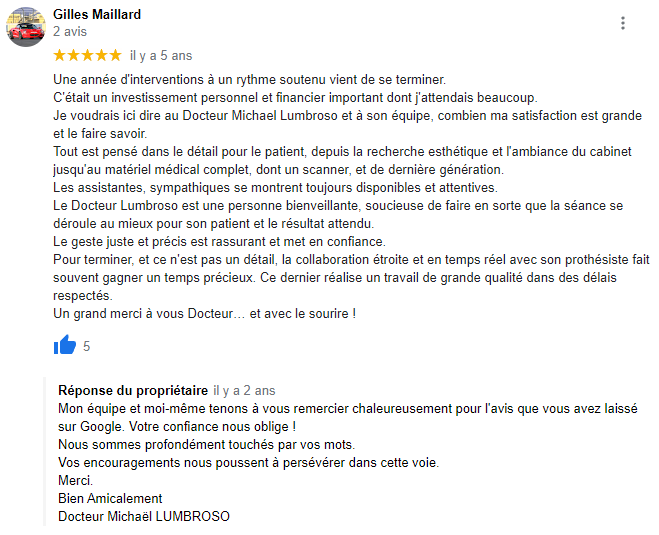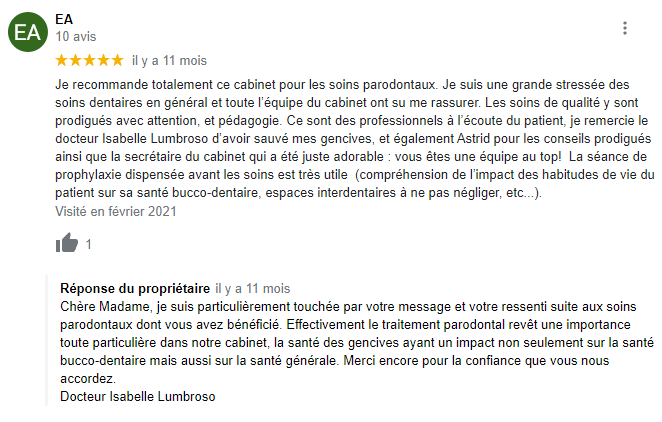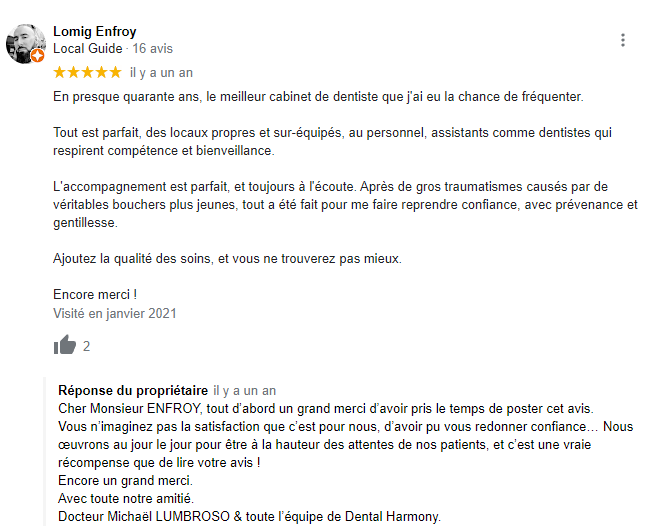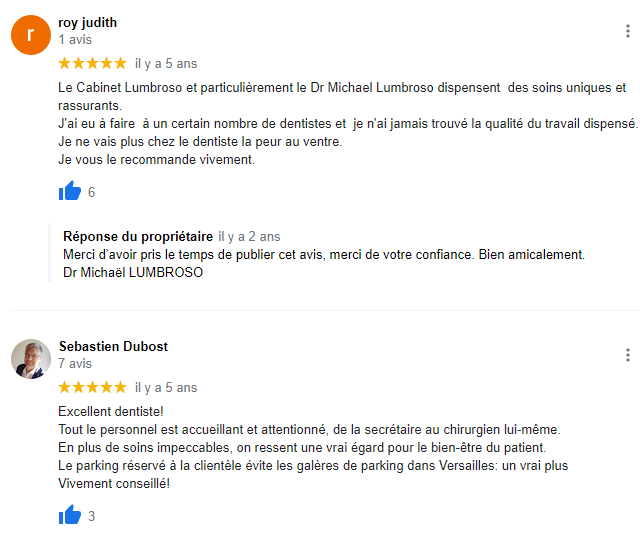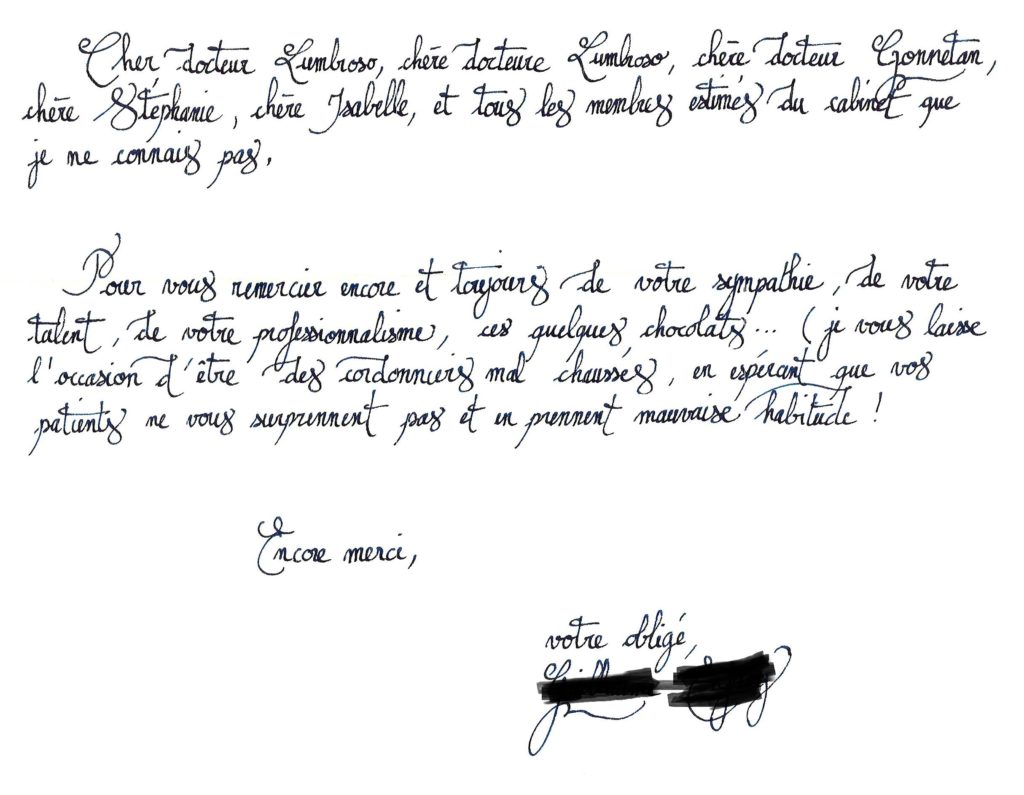 New partial removable dental prosthesis made of P.E.E.K (PolyEtherEtherKetone) or Acetal, by C.F.A.O (Computer Aided Design and Manufacturing).
When there are several teeth to replace in the mouth, there are several solutions:
Bridges, but they are not always possible, at least one tooth must remain behind the bridge, and they often require the sacrifice of a healthy tooth. They place a sort of mortgage on the remaining teeth.
The Dental implants are a solution of choice, but their cost can be significant, depending on the number, complexity of the case, etc... There may be medical contraindications, bone deficits that would require reconstructions that the patient does not want, etc...
The third option is to make a partial removable appliance.
For more information on the 3 solutions, click here.
Until recently, these appliances consisted of a metal frame, and a resin part to hold the prosthetic teeth. The metal part is made of an alloy called Stellite™whose name has come to be equated with these braces which are commonly referred to as Stellites.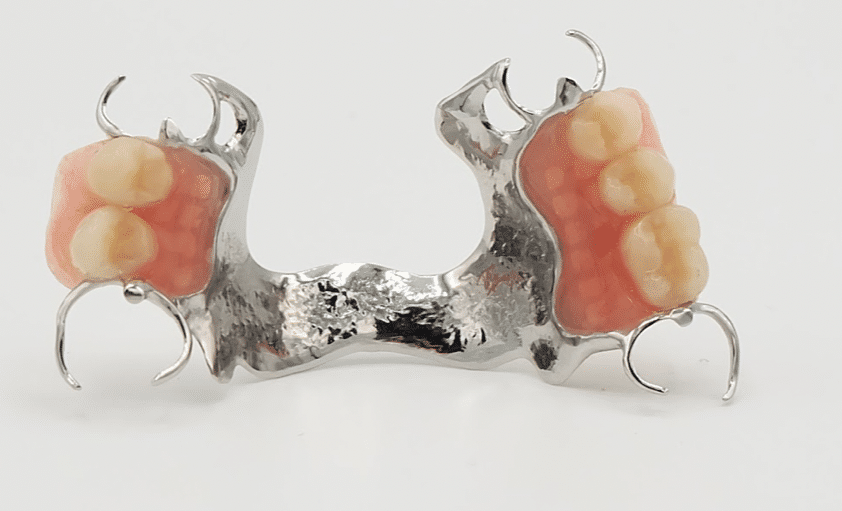 Stellite™is therefore an alloy of cobalt (50-65%), chromium (25-35%), tungsten (4-13%), carbon (1-2.5%) and other elements (molybdenum, nickel, iron, titanium).
It is important to note that cobalt is a metal that may be carcinogenic for humans, mutagenic and toxic for human reproduction (this is why in our practice we no longer use metal for crowns). Various French and European authorities have sounded the alarm. But to this day Stellite™ remains authorised in dental prostheses, although we are now obliged to inform you that this type of device contains cobalt. https://www.information-dentaire.fr/actualites/alliages-dentaires-cobalt-chrome-compatibilite-entre-le-cadre-reglementaire-europeen-et-la-convention-nationale/
Moreover, these Stellites are made using conventional techniques: (afirst physical impression to make an Individual Impression Tray, a second impression to make the frame, plaster casts, then making the frame using the lost wax technique, then putting the resin part in a muffle, etc.). All these steps are nowadays a bit archaic, long and tedious, they are also the source of inaccuracies which will add up to each other, and harm the precision of the adaptation of the whole... that's why it is often necessary to do touch-ups, and that these appliances have the reputation of generating injuries...
There is an alternative to all these problems: PEEK (polyetheretherketone, it is a thermostable semicrystalline thermoplastic) or Acetal (acetal is a synthetic polymer, obtained from formaldehyde). Dental appliances made with these materials have many advantages:  
These materials do not contain toxic products and have been used for a long time in orthopedics for cervical prostheses in particular;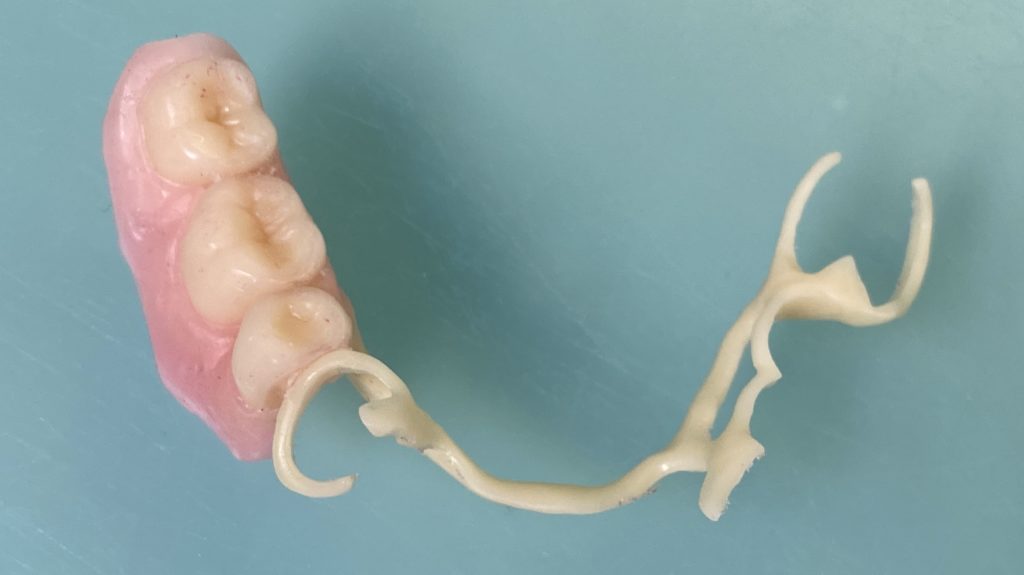 they can be included in a CAD/CAM (Computer Aided Design and Manufacturing) chain, because they are machinable and printable materials. This means that we can take a optical, digital impression with our optical camera and send it to our prosthetist by internet;
These modern means will greatly improve the accuracy, fit and stability of your device;
these materials are much lighter (the frame weighs only a few grams!), your device will be more comfortable;
The color of this material is more natural, so the clasps will be less visible. For Acetal, several shades are even available and we can copy the shade of your teeth.
But also some disadvantages:
To date, devices made with these materials are not reimbursed by the CPAM, possibly by complementary organizations, but it is quite rare;
These high-tech materials require advanced technical means for their implementation. This results in an additional cost of about 30%;
these devices are more difficult to repair, they are less scalable because we can not make welds.  
It is interesting to share here the opinion of a 78 year old patient, Mrs. P. who had been wearing a stellite for many years with several inconveniences, and who decided to replace it by a PEEK appliance recently.
" I am very satisfied, the device is stable, easy to put on, very light, the food does not pass underneath anymore. No more pain. Thank you "
In 1998, Michaël LUMBROSO finished his studies in Dental Surgery at the Paris VII faculty. He quickly joined his father, Dr Georges LUMBROSO, in the practice founded in 1974.
In March 2000, Michaël LUMBROSO defended his doctoral thesis in Dental Surgery (1), with a very honourable mention, congratulations of the jury, and the right to publish. This allowed an international publication (2).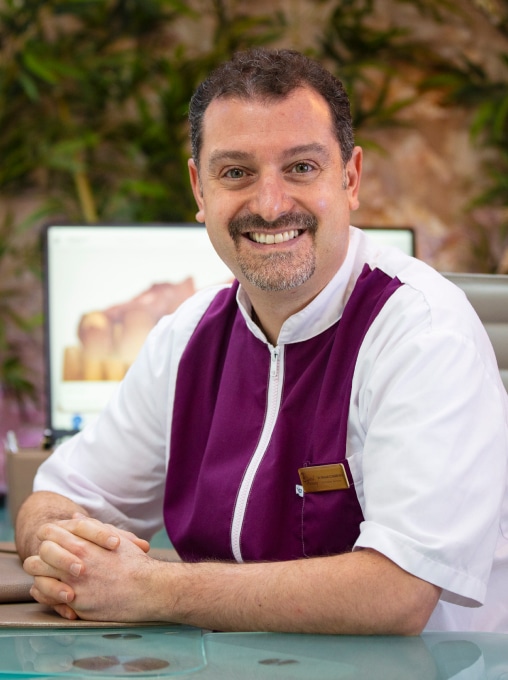 Very quickly, he became aware of the importance of the well-being of patients during dental care, and was one of the first dentists to equip and train himself in painless anaesthesia, with the QuickSlepper ® from the company DentalHiTec. Driven by the desire to transmit, he became a demonstrator and trainer for this company.
Doctor Georges LUMBROSO being one of the very first periodontologists and implantologists in the Yvelines, it is quite natural that Doctor Michaël LUMBROSO follows this path.
In 2005, he acquired a Carl Zeiss® operating microscope, and went to Philadelphia, University of Pennsylvania to further his training in microsurgery (3).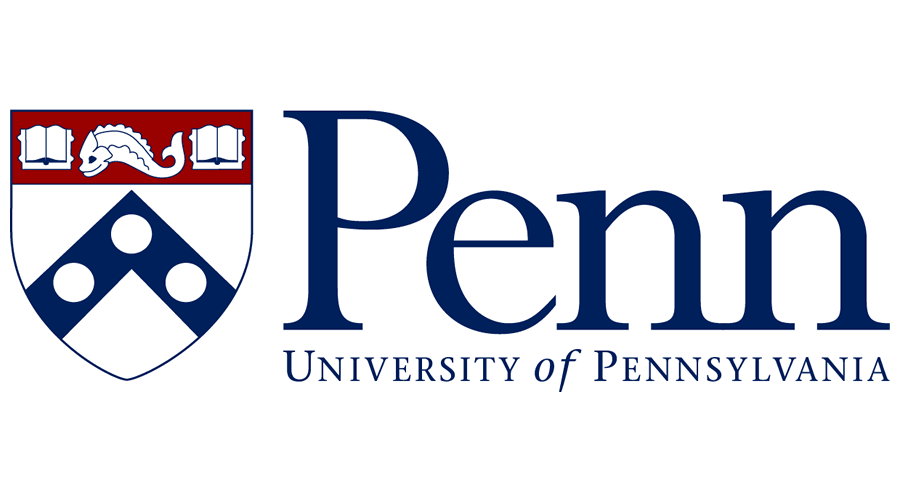 Dr Michaël LUMBROSO continues his training in implant and periodontal surgery by obtaining in 2009 a Post Graduate in Implantology & Periodontics (Penn-University Philadelphia, USA), and in 2010 a University Diploma in Maxillofacial Surgical Rehabilitation (Hôpital Saint-Louis, Paris VII), a diploma recognised by the French National Order of Dental Surgeons.
This diploma allows him to direct his professional practice towards implantology, and particularly pre-implant bone augmentations such as Sinus Lift.
In 2011, he completed an advanced training course in implant surgery at the IFCIA (Institut de Formation en Chirurgie Implantaire Avancée). This training allows him to propose the "All-on-4, or All-on-6" techniques in the implant treatment of edentulous patients: reconstructing a complete arch (12 teeth) with only 4 or 6 implants; and the Immediate Esthetic techniques.
At the same time, he created in March 2010, the dental practice "Dental Harmony", based on theGlobal Approach, Prevention and Well-being, in order to help patients to find a dental harmony.
This 170m2 technical platform allows us to integrate all the equipment necessary for 21st century dentistry (operating theatre, operating microscope, dental panoramic, Cone Beam, complete CAD/CAM chain, etc.).
In 2012 he is the founder and president of the Association Dentiste en France. This association aims to defend a French dentistry based on a Quality approach, on the well-being of our patients, on the development of Prevention and Prophylaxis, because today "we know how to treat our patients before they get sick!
It is in this context that Dr Michaël LUMBROSO participates in several TV programmes on the Yvelines Première channel(see videos), writes articles in the professional press, and gives conferences for the Efficience Dentaire company, for example, and participates in round tables on prevention.
In 2014, he was a speaker at the 3rd Assises des Soins Coordonnés at the Conseil économique, social et environnemental on the theme: Periodontitis and Systemic Diseases.
In 2019, it decided to take the digital turn and acquired a complete CAD/CAM (Computer Aided Design and Manufacturing) chain: the CEREC ®.
This chain makes it possible to take optical impressions with a camera, to merge bone scan files with these optical impressions, to produce surgical guides for even faster and more precise implantology, to produce ceramic dental crowns, inlays in one session, veneers, etc.
At the end of 2019, all the dental assistants and practitioners of the practice will receive advanced training in denture make-up by the Ivoclar® company.
Today, he devotes himself full time to his patients and to the development of Dental Harmony.
 Periodontal Manifestations of Congenital Systemic Diseases in Children " . Nominated to represent the Paris 7 Faculty, at the 2002 ADF/DENTSPLY Thesis Award, Alpha Omega Jacques Breillat Thesis Award.
 Interest of granulocyte growth factors in some early periodontitis of systemic origin. M. LUMBROSO, C. NAULIN-IFI, I. BAILLEUL- FORESTIER. Journal d'Odonto-Stomatologie Pédiatrique Vol.10-2, 49-56, 200.
Training Course in Endodontic Microsurgery, University of Pennsylvania, USA under the supervision of SYNGCUK Kim, DDS, Ph.D.