Creation of the Association Dentiste en France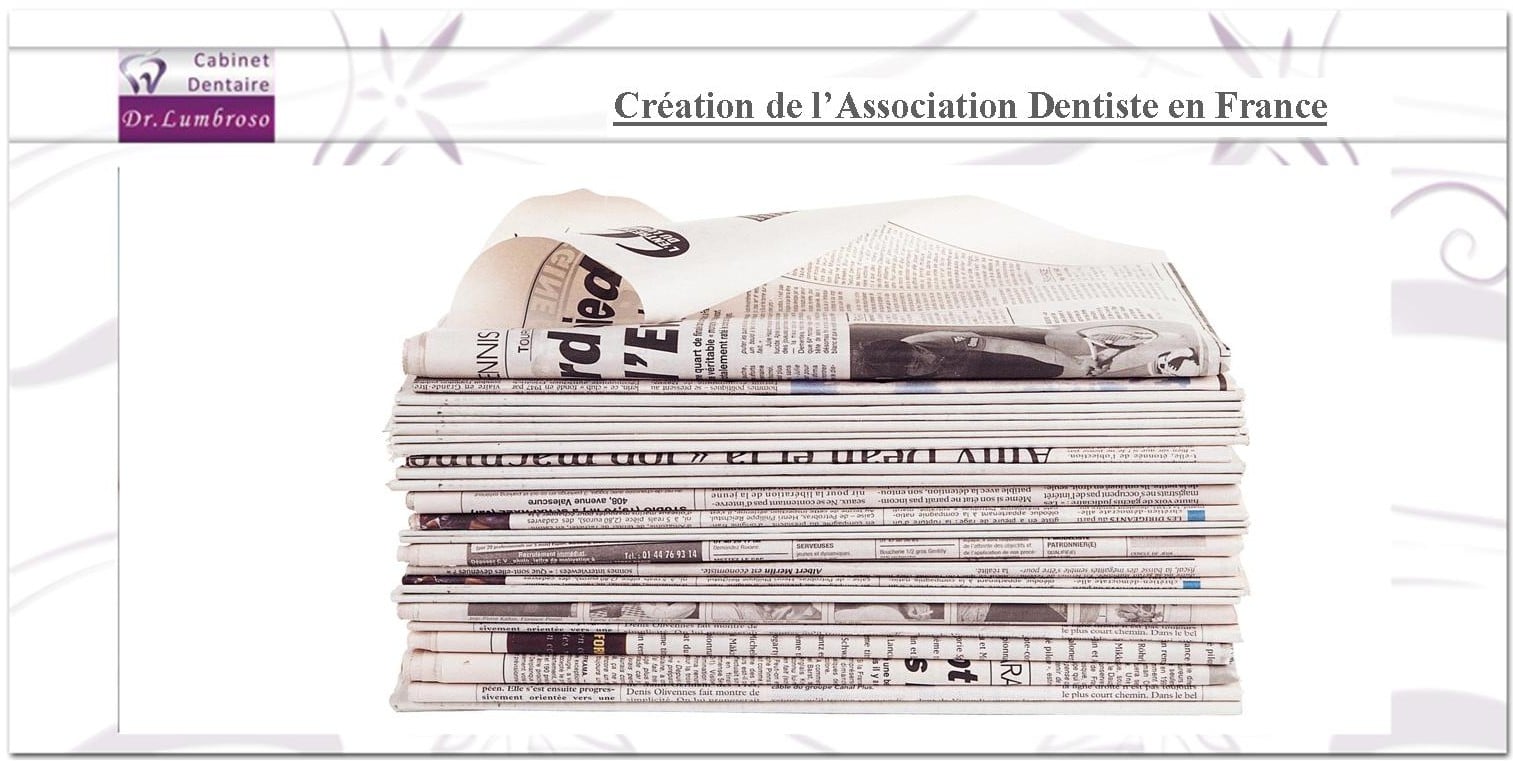 Press Release
Association Dentiste en France
The quality of French dentistry is praised throughout the world: its know-how, its technological and medical advances, its renowned practitioners who are advancing the world of dentistry, its sense of aesthetics based on the search for natural integration, all these virtues make it a leading edge dentistry, which is a credit to France.
And yet in our country the dental world is ill:
A large proportion of French practitioners are demotivated, feeling abandoned, misunderstood by the public authorities, powerless in the face of unfair competition from foreign countries, crushed under the growing weight of constraints, charges and regulations, and caught in a vice between increasingly vindictive mutual insurance companies and Health Insurance blinded by short-term management.
As for the patients, they no longer understand the logic of our health system, access to dental care is increasingly difficult for them, they have the feeling that nobody is defending their interests, their health. They are being held hostage by a press that is looking for scoops and sensationalism, which is turning a population against its dentists and giving a mercantile and unfair image of this profession.

Faced with this situation and the lack of understanding between the various players in this sector, practitioners who share the same vision have decided to create an association: Dentiste en France.

The aim of this association is to defend French dentistry based on a Quality approach, on the well-being of our patients, on the development of Prevention and Prophylaxis, because today we know how to "look after our patients before they get sick!

We want to promote a modern dentistry, more medicalized, at the crossroads of aesthetics, nutrition, early detection, and other medical disciplines, this is what we call the Global Approach.

The practice of dentistry is not limited to repairing teeth, its mission is to preserve and sometimes restore oral health, so that we all keep smiling!

Our ambition is to restore a positive image of French dentistry, an image that reflects the reality of the 40,000 dentists who fight every day to improve the quality of life of their patients, while respecting medical ethics.

We also wish to defend our patients, their interests, their health, their rights, in the face of actors with ambiguous intentions... We want to defend their freedom, the freedom to choose their practitioner freely; and the best guarantee of this freedom is none other than the preservation of a Liberal and Independent dentistry.

We are aware of the current constraints linked to the crisis (budgetary restrictions, ailing public finances, the "social security hole", declining purchasing power, etc.) but we are convinced that short-term accounting management of public health alone will not solve the problems.

The implementation of a virtuous system based on Quality and Prevention is one of the only serious ways to improve the oral health of our fellow citizens, to facilitate access to care for all, and thus to lower the overall bill for dental care.
Thus allowing us all to emerge from this crisis as winners!




Dr Michaël LUMBROSO
President of the Association Dentiste en France
RNA N°: W784003399
Versailles, 13 May 2013