DENTAL IMPLANTS IN VERSAILLES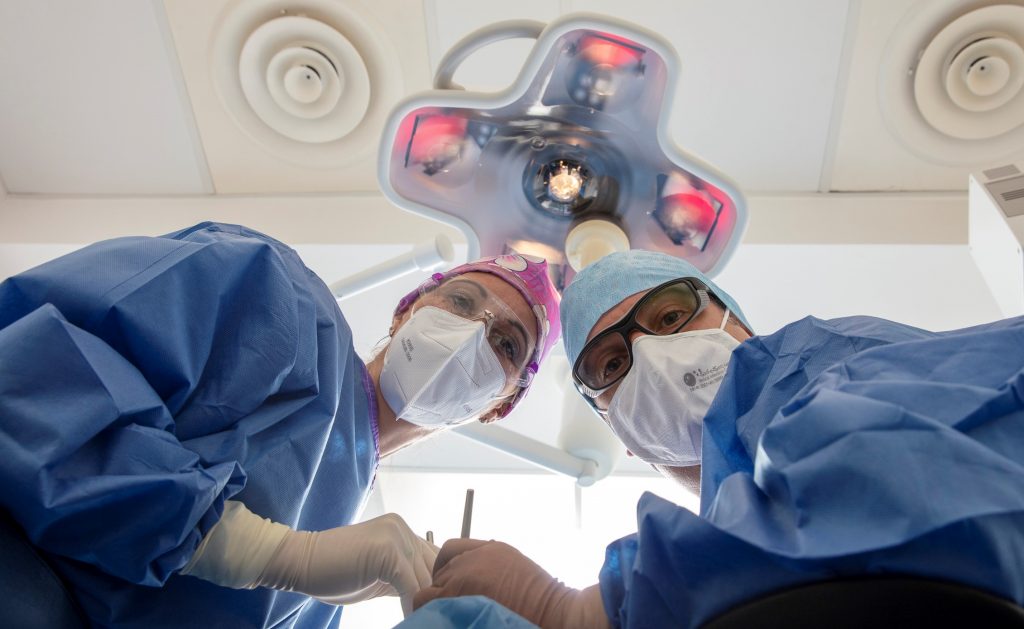 Dental implants have been around for more than 30 years and are now the best way to replace missing teeth while preserving healthy teeth. Indeed, it allows the replacement of the missing tooth without any trauma to the adjacent teeth, unlike a bridge (a bridge between two teeth).
Only a precise diagnosis can correctly evaluate the cost of the rehabilitation, due to the choice of implant and the specific constraints of each patient.
Indeed, the practitioner adapts the length, diameter, shape and number of implants to the clinical case thanks to an X-ray examination: the 3D Cone Beam, a kind of mini scanner, available in our practice.
An implant is a kind of artificial root made of titanium, fixed in the bone.
The implant protocol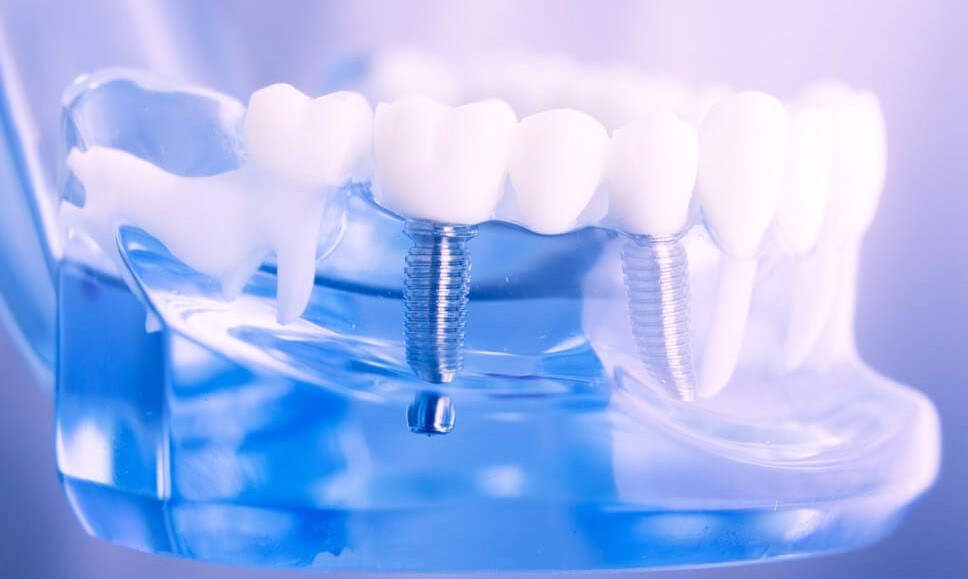 First of all, the practitioner has to access the bone, he removes the gum in order to have a good view of his operating field. Today, 3D scanners reproducing the precise anatomy of the jawbone on a computer allow for much less invasive surgery in common cases (the so-called "flapless" technique). In 80% of cases, there is no need for an incision, and therefore no sutures, so that the postoperative period is almost non-existent.
After the implants are placed, there is a three-month healing period. During this phase, a particular process will occur, it is theOSTÉOINTÉGRATION of the implant. Indeed, the bone tissue has the particularity of being able to "weld" to the titanium of the implant. At the end of this period, the implant is completely "one with" the jaw, it only remains to take an impression to make the final prosthesis.
In some cases we can even place the implant on the day of the extraction, in order to minimize the number of interventions. In the case of anterior teeth, for obvious aesthetic reasons, we can make a temporary crown directly on the implant, the day it is placed. This is called Extraction - Immediate Implantation. Thus in the same session a condemned tooth can be replaced without the patient ever being edentulous. (see a complete case here)
Implantology is an essential breakthrough that has improved the lives of thousands of patients. Indeed, it is often the optimal solution because :
Implants are currently the most comfortable and reliable solution over time
This avoids unnecessary "sacrifice" of healthy teeth
This is the only way to avoid a removable prosthesis
The patient regains the comfort of his original teeth and thus an incomparable quality of life
The aesthetics are optimal
This avoids bone loss following tooth extraction.

Simply put, a dental implant is the optimal solution if one or more teeth are missing. This means that almost everyone can have a replacement for their teeth, with the same appearance and function as a natural tooth. However, it is important to have fully developed bone tissue beforehand. For this reason, dental implants are not normally placed in people under the age of 18.